Refreshing, Handmade, Fresh Fruit Popsicles in Raleigh, NC
Check us out at:
Crabtree Valley Mall - Lower Level
4325 Glenwood Ave, Raleigh, NC 27612
(919) 889-9643
Downtown Raleigh
119 E. Hargett St, Suite 110
(919) 889-9643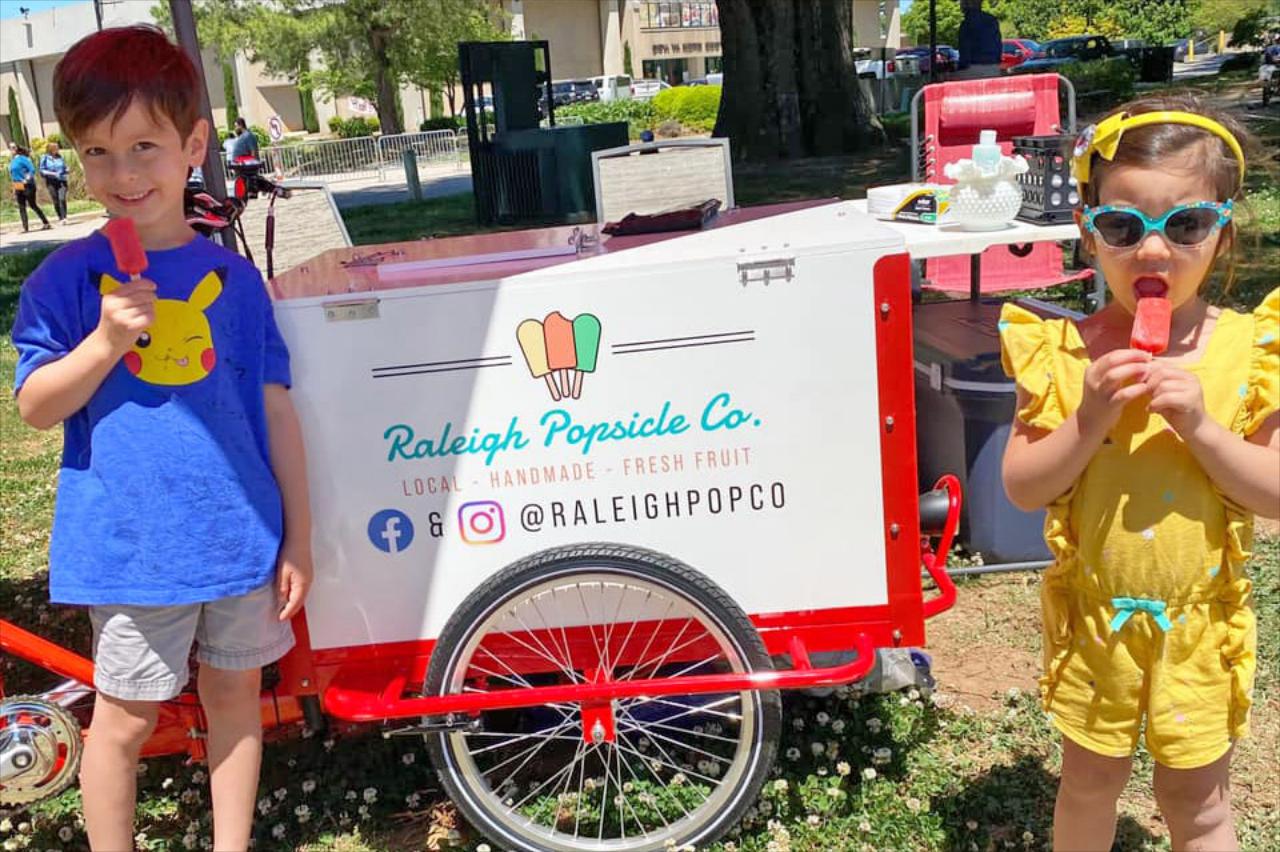 Locally-Made Fresh Fruit Iced Treats
Raleigh Popsicle Co. is dedicated to serving the best selection of handmade, fresh fruit popsicles. Whether you're stopping in to enjoy a refreshing iced treat by yourself or want to enjoy a conversation over popsicles, we're sure you'll enjoy the fun, friendly atmosphere and attentive staff. You can also book our bike cart for your special event.